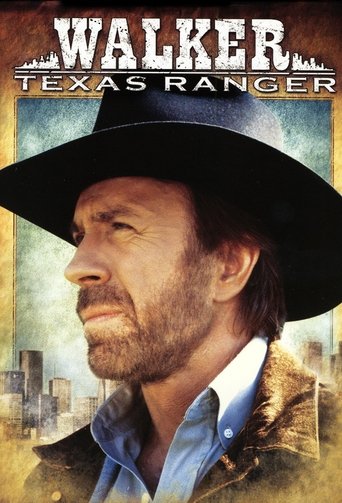 Modern-day Texas Ranger, Cordell Walker's independent crime-solving methods have their roots in the rugged traditions of the Old West. Walker's closest friend is former Ranger, C.D. Parker, who retired after a knee injury, and now owns "C.D.'s," a Country/Western saloon/restaurant. Rookie Ranger, James "Jimmy" Trivette is an ex-football player who bases his crime-solving methods on reason and uses computers and cellular phones. Alex Cahill is the Assistant DA who shares a mutual attraction with Walker, but often disagrees with his unorthodox approach to law enforcement.
Writing:
Paul Haggis
Albert S. Ruddy
Views:

3

Release Date:

1993-04-21

Language:

English

Runtime:

45
Season 1 Episode List
Release Date: 1993-04-21

During a bank robbery in Dallas, Walker's partner is killed. Trying to solve this case, Walker finds out that this raid could have been only a test for a much bigger goal: simultaneously robbing four banks lying next to each other. No one believes him. After a bomb explodes in a far away bank, which has just gotten a valuable load, everyone goes there. When the actual raid starts Walker must face the gang alone.

Release Date: 1993-04-24

Walker must help Alex when she is stalked by an ex-convict whom she convicted back in the day.

Release Date: 1993-05-01

When a powerful Japanese Yazuka is killed by Congressman Cabe's assistant, the Yazuka come to America, seeking revenge, and Walker and Trivette are assigned to protect the congressman.