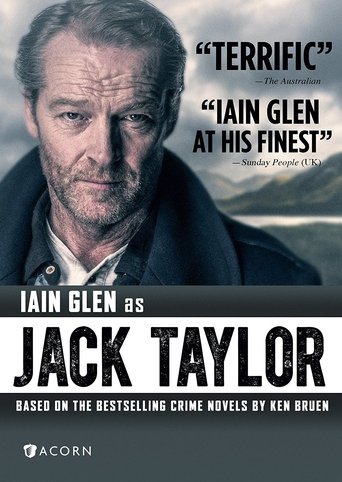 Jack Taylor is an Irish television drama based on a series of novels by Ken Bruen. Set in Galway, the series stars Iain Glen in the eponymous role of Jack Taylor, a former officer with the Garda Síochána who becomes a "finder" after leaving the service. Taylor is a man who goes looking for clues where others have not bothered to. He also knows the streets of his hometown like the back of his hand.
Views:

7

Release Date:

2010-08-02

Language:

Italiano
Season 2 Episode List
Release Date: 2013-03-03

The impossible has happened: Jack is living clean and dating a mature woman – rumour suggests he is even attending mass! The accidental deaths of two students appear random, tragic events, except that in each case a copy of a book by John Millington Synge is found beneath the body. Jack begins to believe that a calculating killer is out there, enticing him to play.

Release Date: 2013-03-10

The decapitation of Father Joyce in a Galway church horrifies even the most jaded citizen. Jack, devastated by a recent trauma of personal loss, has always believed himself to be beyond salvation. An eerie mix of exorcism, a predatory stalker, and an unlikely attraction conspires to lure him into a murderous web of dark conspiracies.

Release Date: 2013-12-01

An 11-year-old girl is in danger. Her traveler mother has been killed and no one really knows what the girl witnessed. Jack steps in to protect the girl and to try and get her to remember what she was running from after her mother was killed.