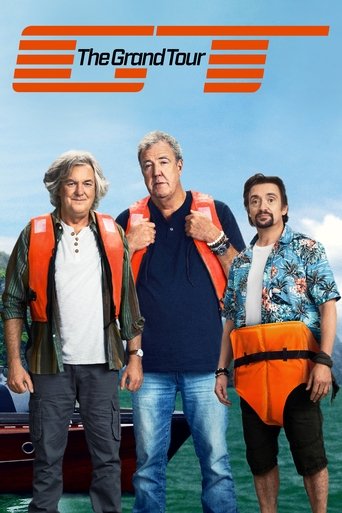 Jeremy Clarkson, Richard Hammond and James May are back with a show about adventure, excitement and friendship... as long as you accept that the people you call friends are also the ones you find extremely annoying. Sometimes it's even a show about cars. Follow them on their global adventure.
Writing:
Jeremy Clarkson
Richard Hammond
James May
Views:

4

Release Date:

2016-11-17

Language:

English

Country:

GB

Runtime:

60
Season 4 Episode List
Release Date: 2019-12-13

In the first of a series of feature length Specials, Clarkson, Hammond and May take a one time only break from cars and set out on an epic journey across Cambodia and Vietnam…in boats. This adventure packed voyage sees the hapless trio experience thrills, spills and genuine danger as they try to navigate their way through the world's most iconic waterway – the Mekong Delta.

Release Date: 2020-12-17

The intrepid trio find themselves back on four wheels for their latest adventure. Armed with sports cars, Richard, James and Jeremy think they are in for a cushy road trip as they arrive on the exotic island of Reunion and race on the world's most expensive piece of tarmac. But a bizarre challenge propels them to Madagascar where they must tackle the world's toughest road.

Release Date: 2021-07-30

Confined to the UK by Covid, Jeremy, Richard and James embark on a Lockdown Special to find out just why American 70s cars never took off in Britain. At the wheel of a Cadillac Coupe De Ville, a Lincoln Continental and a Buick Riviera in stunning Scottish surroundings, the three hosts undergo many mishaps and adventures before embarking on one of their toughest challenges yet.